Lake Wenatchee Camping
Lake Wenatchee Camping
My two granddaughters spent the week with me while attending the Mountaineers day camp. At the end of the week, I took them to Lake Wenatchee for some car camping fun.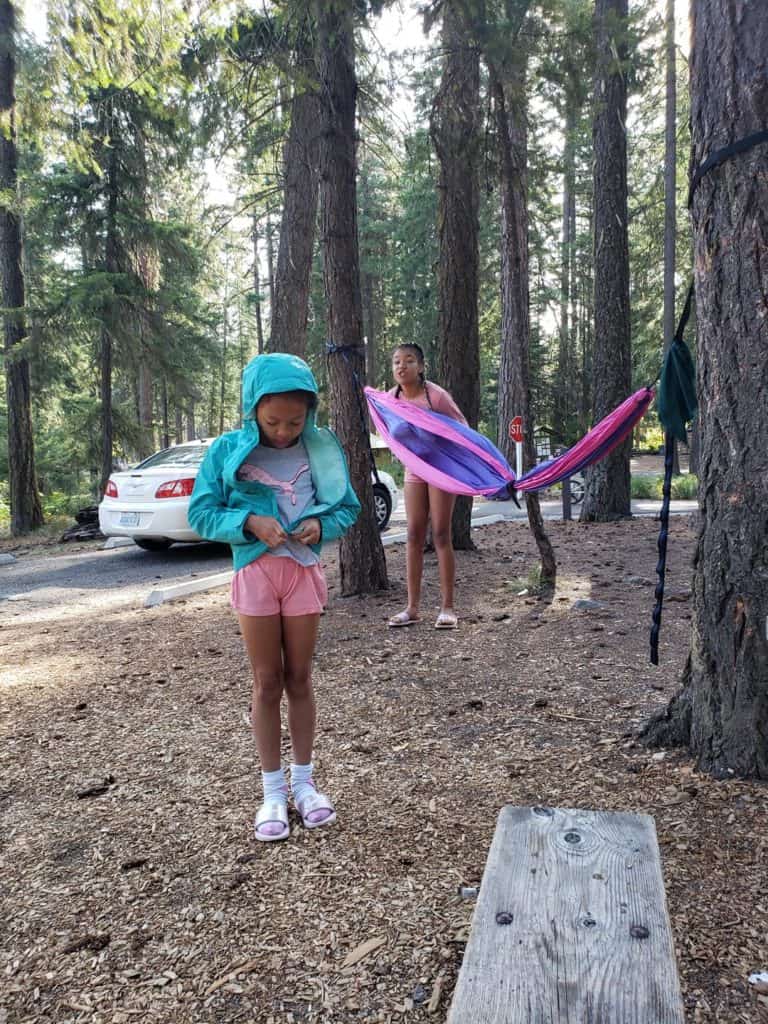 The campsite was lovely, but the wind was fierce, making it too chilly to swim in the lake. Also, they weren't renting out kayaks due to the high winds.
To keep the girls entertained, we played bocce, visited a local fish hatchery and sight-seeing. It was hot during the day, so we made a trip into Leavenworth where we went swimming in the municipal pool.
The youngest must really be missing her daddy, because she carried her daddy doll with her every place we went (he's in the Navy and has been out to see for five months).
I also figured out a new trick….carabiners are really great for hanging up wet bathing suits, preventing them from blowing away in the wind!