Another 4th of July in Birch Bay
Another 4th of July in Birch Bay
We left the house around 11:30am and headed north to Birch Bay. The drive was pleasant and seemed fairly quick. When we got to Birch Bay, we decided to buy some groceries and have lunch before checking in at the Sequel Oceanview Suites. We ate lunch at the Birch Bay Teriyaki Cafe, which had a lot more than teriyaki on the menu. Since I'm doing a detox over the next several weeks, I opted for the sauteed chicken and rice. William had the fish and chips which looked really delicious. While there, I called my mother-in-law and told her we had arrived, but eating lunch. They were just hitting the city limits with their friends, Doug & Julie.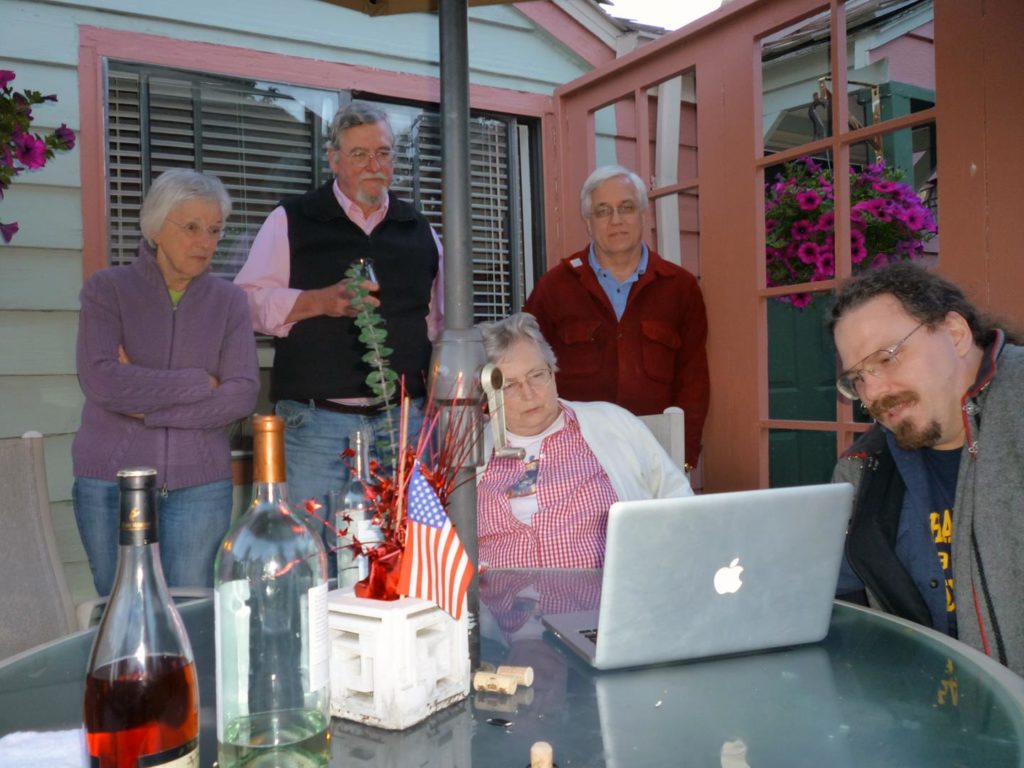 After lunch, we got checked in at the Sequel. David, the owner, had booked us into the Eagle's Roost suite, which had recently been redone. The first thing William saw was the massage chair in the corner. He didn't get any further before trying it out. I, however, wanted to check out the jacuzzi in the bedroom. It was huge! It was the first jacuzzi I've see that was big enough for two plus-size people, like me and my husband, at the same time.
After unpacking our things, we walked over to my in-law's cottage they were renting. It was also owned by David and my in-laws had rented the same cottage several years in a row over the 4th of July weekend. We mixed up some tinto (a Spanish wine and lemon soda concoction) and socialized for a few hours, then we decided to read a bit and take a nap before dinner.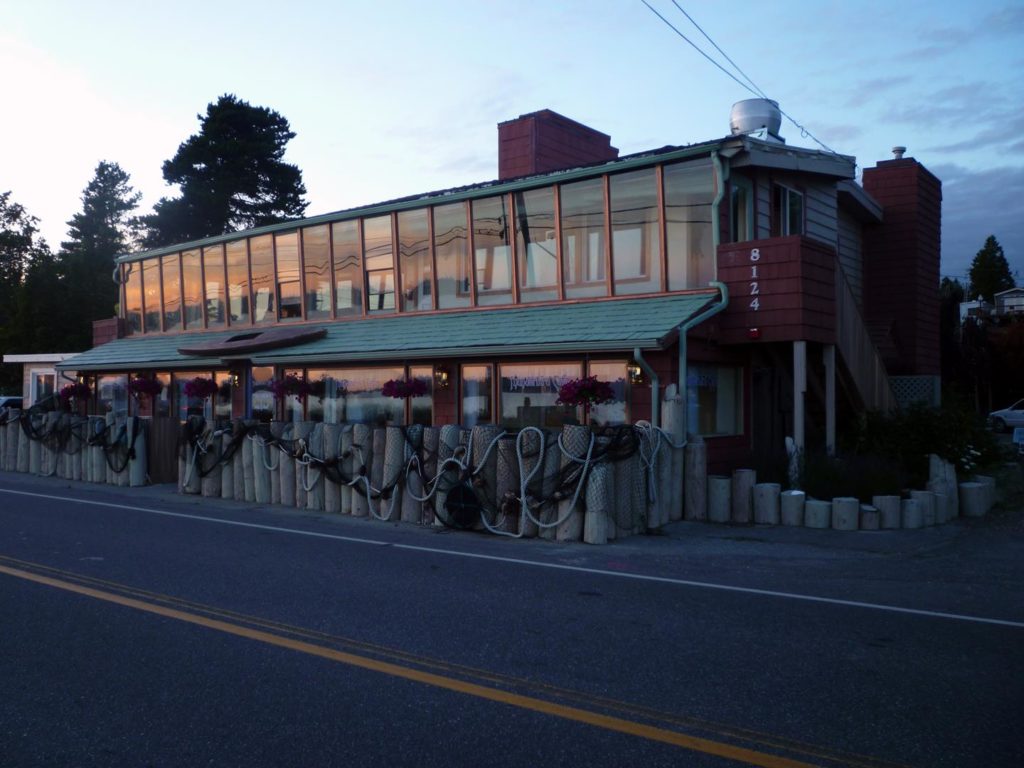 Dinner was a ton of mussels and dungeness crab with a nice salad. The crab was ok, but the mussels were my favorite, having been cooked in a mixture of sea water, wine and garlic.
After dinner, William and I decided to try out the jacuzzi. Afterward, we read while half watching the pre-4th fireworks. Some people were having a grand time shooting them off while drinking beer, which ended when the sheriff stopped to give them a warning. Others wouldn't be so lucky the next night.
I don't know why, but when I'm not at home, I tend to wake up much earlier than usual. I woke around 7:30 to the sound of my in-laws and their friends. Out bedroom window was open and facing their cottage. They were all sitting outside around the patio table, waiting for my father-in-law to get back with the coffee. I made myself a pot along with some potatoes and eggs before heading down to join them. It was quite nice sitting around the table and reading the Sunday paper with everyone else. William, however, was still asleep. I had promised myself not to get on him too much about sleeping late or taking long naps on this trip since it was supposed to be about relaxing. When William's friends aren't along, he's not that adventurous. That's why I usually take my long vacation out of country with out him.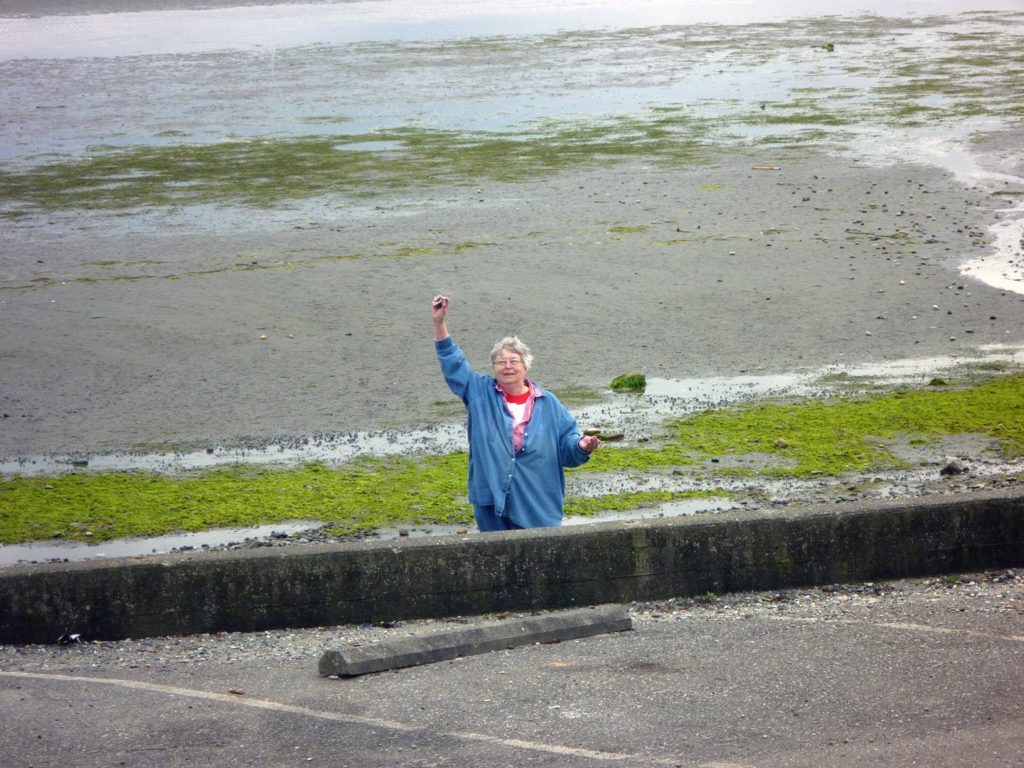 When my in-laws decided to make breakfast, I went for a walk out on the bay since the tide was still out. I couldn't believe how many blue herons I saw. They seemed to be everywhere. Of course, if I tried to get too close to take a picture, they would fly off. Darn birds just don't cooperate.
After my walk, I saw that William was finally up and making himself something to eat. He was content to sit around and write an outline for a book he's been chewing on. I, however, get antsy and can only do so much reading before getting bored. So, I hopped in the car and drove around the area and saw even more herons on another part of the bay. There must have been two dozen or more! No shoulder on the road, though, so I couldn't stop to take pictures.
The rest of the day was spent reading and napping. By evening, and after dinner, I was anxious for it to get dark and the fireworks to start. There are no official fireworks in Birch Bay, which is an unincorporated part of Blaine, WA. Instead, people from all over line up around the bay for miles and set off their own displays. There are so many, and a lot of them quite impressive, and they go for hours and hours. Unfortunately, the weather decided to turn to cold and rain. That didn't stop the fireworks…it just meant that people were bundled up better and I watched from the enclosed balcony, where it was nice and warm.
By 10:30 or so, I was feeling the affects of not sleeping well the night before. My knees also ached like crazy. So, it was another round in the jacuzzi for me before heading to bed.
My knees still hurt a lot and it made it difficult to fall asleep. I would sleep enough to have unpleasant dreams, but wake due to the knee pain. The worst was around 4am when I got an excruciating leg cramp in right leg. The funny thing is, the knee pain stopped in that leg, making me almost wish for a cramp in the left….but not quite. I fell back asleep, to more dreams that had my upset and frustrated in them (I don't know what was up with that).
I had planned to sleep in, have a nice breakfast, and take my time packing up to go home, but by 8:30 I was chomping at the bit and ready to go. I let William sleep until around 9:30, but prodded him to get up so we could have breakfast down the road.
All and all, it was a relaxing weekend and nice to spend some time with the in-laws.