WA Renaissance Faire
WA Renaissance Faire
I arrived at the Ren Faire site around 5:30pm. Most of the tents had already been set up, so I busied myself making up the bed in our tent. Our tent, like all those in the camp area, are more like pavilions…made up of canvas and looking like small and large circus tents. Our particular tent is call DeSade (don't ask me who named it) and it's one of the large tents. My husband had made a bed that is put together using wooden wedges (not sure what the correct name is for them) to hold it together. On it, we put a queen-size aerobed topped with a feather bed. It's quite comfortable to sleep in and much better than a cot or directly on the ground. Our downstairs neighbor shares the tent with us. Her side has curtains for privacy and her bed is a rope bed. Trunks are used to store the gowns/costume replicas from the 16th century. The "floor" is covered with rugs.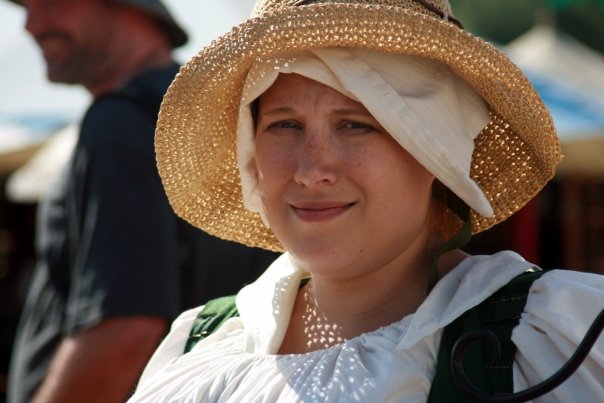 While it's hot during the day, the night has cooled off nicely. It's nice to snuggle up to my husband in a bed inside a huge tent.
I wake up around 6:30am. I'm to help with breakfast at 7:00. Cindy, Mistress of the kitchen, is making oatmeal, boiled eggs, and toast for breakfast. There's also cheese and nuts, as well as coffee and tee. My job is to cut up the cheese and toast the bread on the cook-stove.
The gate is supposed to open at 10am, but the person in charge wants everyone in place by 9:15. By 9am, it's already stifling hot in my costume….a custom-made corset that doubles as a bodice and long skirt over a petticoat. I opted to wear a partlet instead of a chemise…the less I have to wear in this heat, the better!
Since I have no official duties as I'm mainly visiting to be with my husband on this, our 10th, wedding anniversary, so I stroll around the faire to see what wares are being sold. Better to do it now than when the crowds of people show up.
There's no trees for shade since we're set up in a corn field, so I brake down and pay $20 for a parchment parasol. It helps a little bit. Soon, I'm very hot and head to the ale house for a very cold cup of pear cider. It's so good, I end up drinking it way too fast.
My husband is the sergeant in charge of pike. He also sings with the Ravenrook troupe. I'm sitting in the stands listening to them sing and start to feel light-headed, so I head back to our tent. I shuck out of my petticoat and loosen my corset before lying down on the bed. I also drink a full bottle of water, yet I still feel unwell. A bit later, William comes in and asks if I want something to eat. I'm hoping that food will help…I only had a few bites of cheese for breakfast and drank a cider, so it's probably contributing to my current state.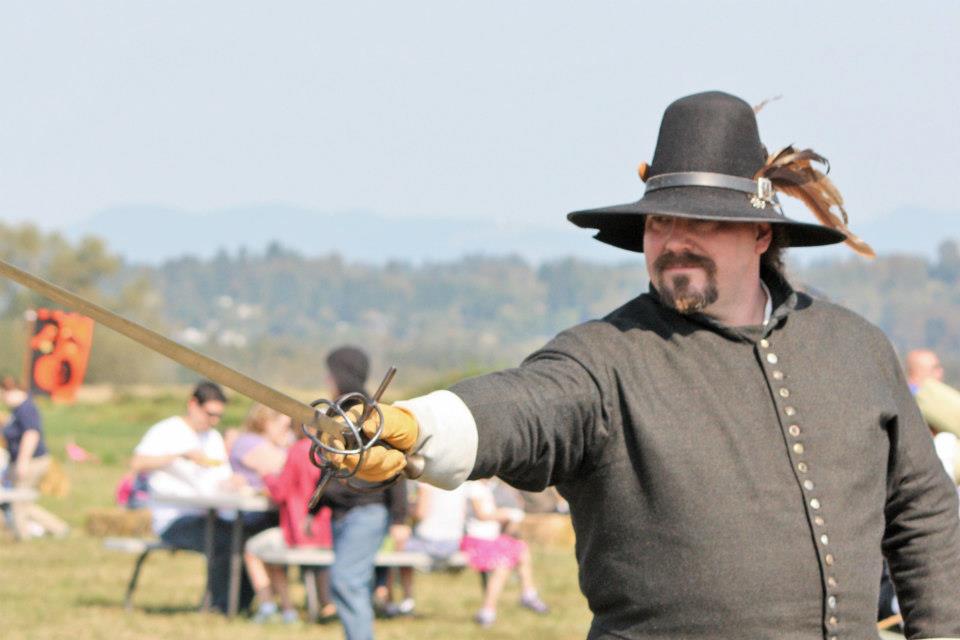 After eating a turkey leg and an ear of corn, I'm feeling a bit better, but decide the head is getting to be unbearable. I tell my husband that I'm packing up and heading home. I want to spend more time with him on our special day, but not if I'm going to be miserable. He may have to dress up and play, but I don't need to be there, so I head home.
Then I sleep for eleven hours.